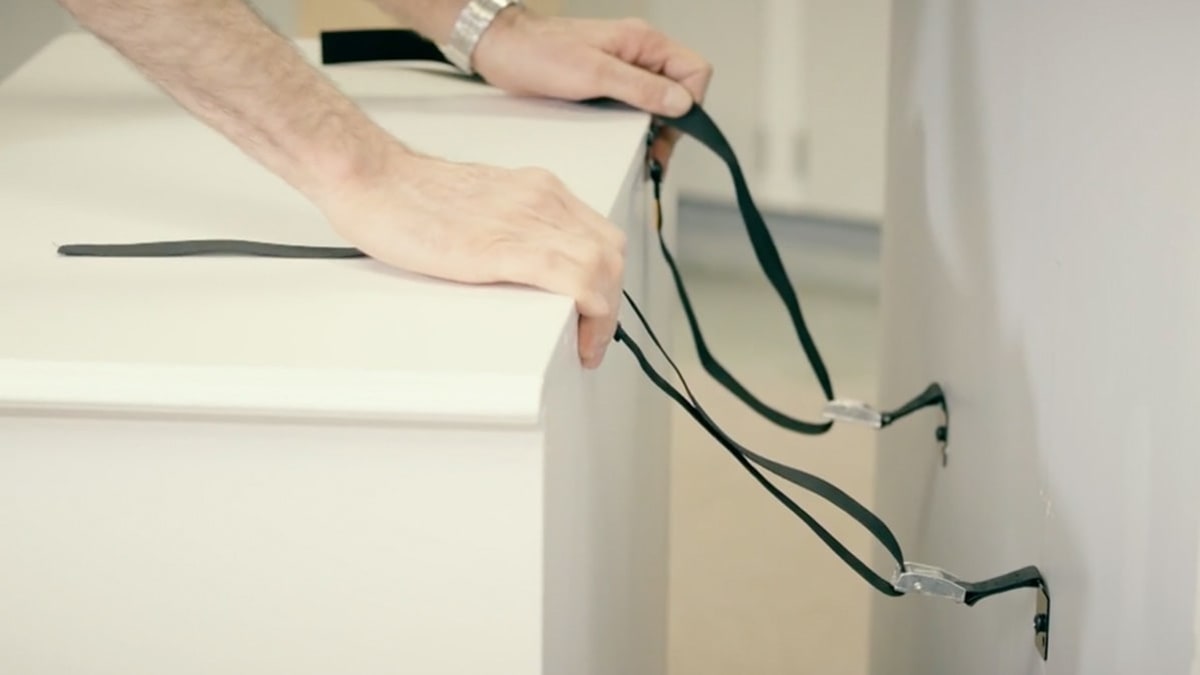 Two-thirds of Americans don't anchor their furniture
In CR's survey, conducted in June 2021, less than a third (30%) of Americans said they had anchored furniture in their home. Anchoring is more common in households with children under 6: 45% of people with children under that age at home say they have at least one piece of furniture anchored. This latest survey is consistent with one we conducted in 2018, which also showed that a majority of Americans do not anchor their furniture.
Of those who did not fix their furniture, 45% said they thought the furniture seemed stable, 41% said the children in their home are not left unattended around the furniture, and more than half ( 56%) of people without children under 6 in the home said they didn't feel the need because they didn't have young children at home.
But safety advocates say people shouldn't assume rollovers are just a problem with children.
"Dressers have tipped over and caused injury and death to seniors, not just children," says Nancy Cowles, executive director of Kids In Danger, a nonprofit advocacy organization focused on child safety. products. "And if children are visiting your home, someone is unlikely to think about protecting themselves from overturning furniture at that time."
This is because there is no way to monitor children 24/7, and many fatal spills have occurred after children were laid alone to sleep in a bedroom with a dresser theirs. babysitter believed safe.
Another reason people don't anchor their furniture is problems installing anchors: 29% said they didn't want (or couldn't) drill holes in their wall, 13% said they didn't want to (or couldn't) punch holes in their wall. did not want (or could not) t) punch holes in their furniture, 18% that the furniture did not come with anchoring hardware, 14% that they are not sure of the location of a wall stud, 13% they don't know how to properly install the anchoring hardware, and 5% that the furniture is next to a wall unsuitable for anchoring, such as brick or stone.
"It is clear that anchoring is not a viable solution, for a number of reasons," says Amato, who is also a founding member of the advocacy group Parents Against Tip-Overs.