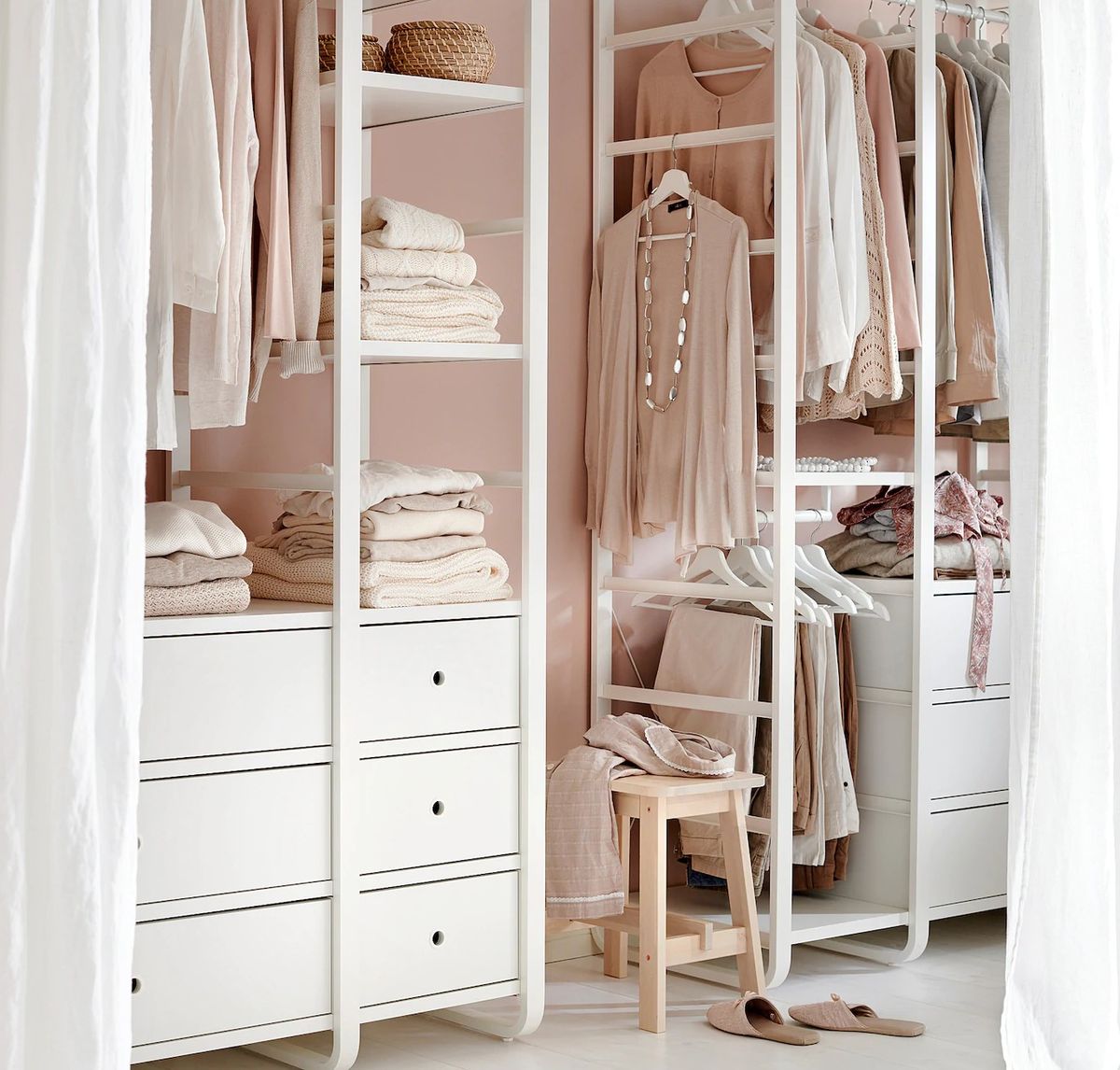 With Ikea bedroom furniture you can arrange even the smallest spaces
Ikea bedroom furniture is hard to beat for improving storage in a small room. If you've struggled with a small bedroom, you may have already discovered how useful and smart Ikea bedroom storage solutions are.
And even if your room isn't small, Ikea bedroom furniture is perfect for making any bedroom look both clean and stylish. Below are a few of our ultimate favorites from the brand's lineup.
For more great solutions for small bedrooms, check out our small bedroom design ideas. Or, for more great deals, shop our bedroom furniture sales.
The Hemnes storage cabinet is the perfect alternative to a dresser, which can seem bulky in a small bedroom. With its well-proportioned compartments and handy storage boxes, this is the kind of storage that will also help you practice your KonMari folding. £ 150.
Why bother with square cabinets when the Elvarli range (above) is so practical and flexible? Attached to the wall, it can be purchased in sections, depending on how much storage space you need and how much space you have. Installing it next to a pastel painted wall will create an illusion of weightlessness. From £ 175 per section.
Really no room to swing a pillow? The Rigga clothes rack (pictured above) is the answer to your storage problems – it's like a mini wardrobe on casters with six adjustable heights. The lower shelf can hold up to four pairs of shoes. £ 15.
And, of course, no bedroom furniture set for a small bedroom is complete without a large storage bed. The Malm has it all: ample storage for all your bed linens, an attractive wood veneer finish, and a simple, contemporary design. From £ 315 for a double frame.