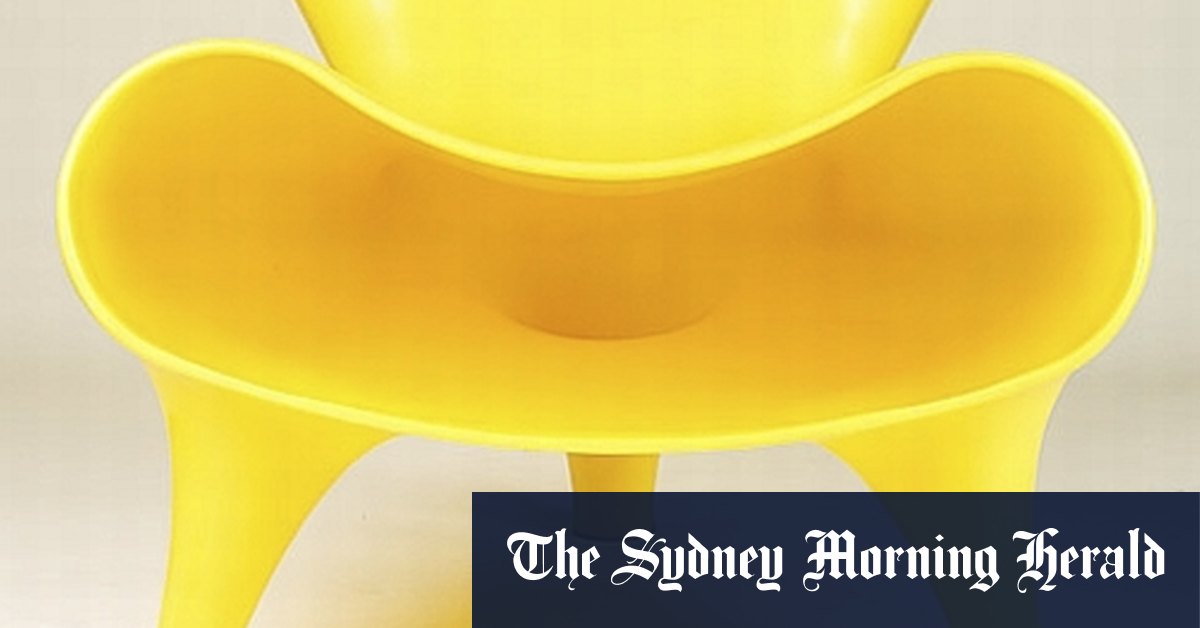 Unloved furniture from the 60s and 70s finds a new niche
Those who lived through the 1960s and 1970s often remember many houses filled with plastic furniture.
Brightly colored plastic chairs complemented the plastic tables in the living areas. And in the bedrooms, the last thing anyone touched at night was a plastic bedside lamp, often molded into a futuristic shape.
Yellows, greens, purples, as well as vibrant oranges and reds, made the interior pop.
Architect John Henry is a big fan of plastic. Its extensive collection takes the form of lounges, chairs, lamps and other household objects.
"I think when you get older you start thinking about the past and, for me, the times that brought me so much pleasure," says Henry, who doesn't see plastic as just a cheap alternative.
One of his favorite pieces is a vermilion red plastic desk, with a built-in plastic lamp, which he bought in Brussels for $3,000.
Henry also has a few "ghost" chairs designed by Philippe Starck. Bought for $150 each from someone who gutted their old house, he now estimates they are worth over $600 each.
In the kitchen of her home, located on the outskirts of Melbourne, there are many plastic items on the shelves and on the dining table.
Henry owns no less than four plastic dish racks – called "Dish Doctor" – designed by Marc Newson. "There's a couple at home, one at my beach house, and also a spare," he says.